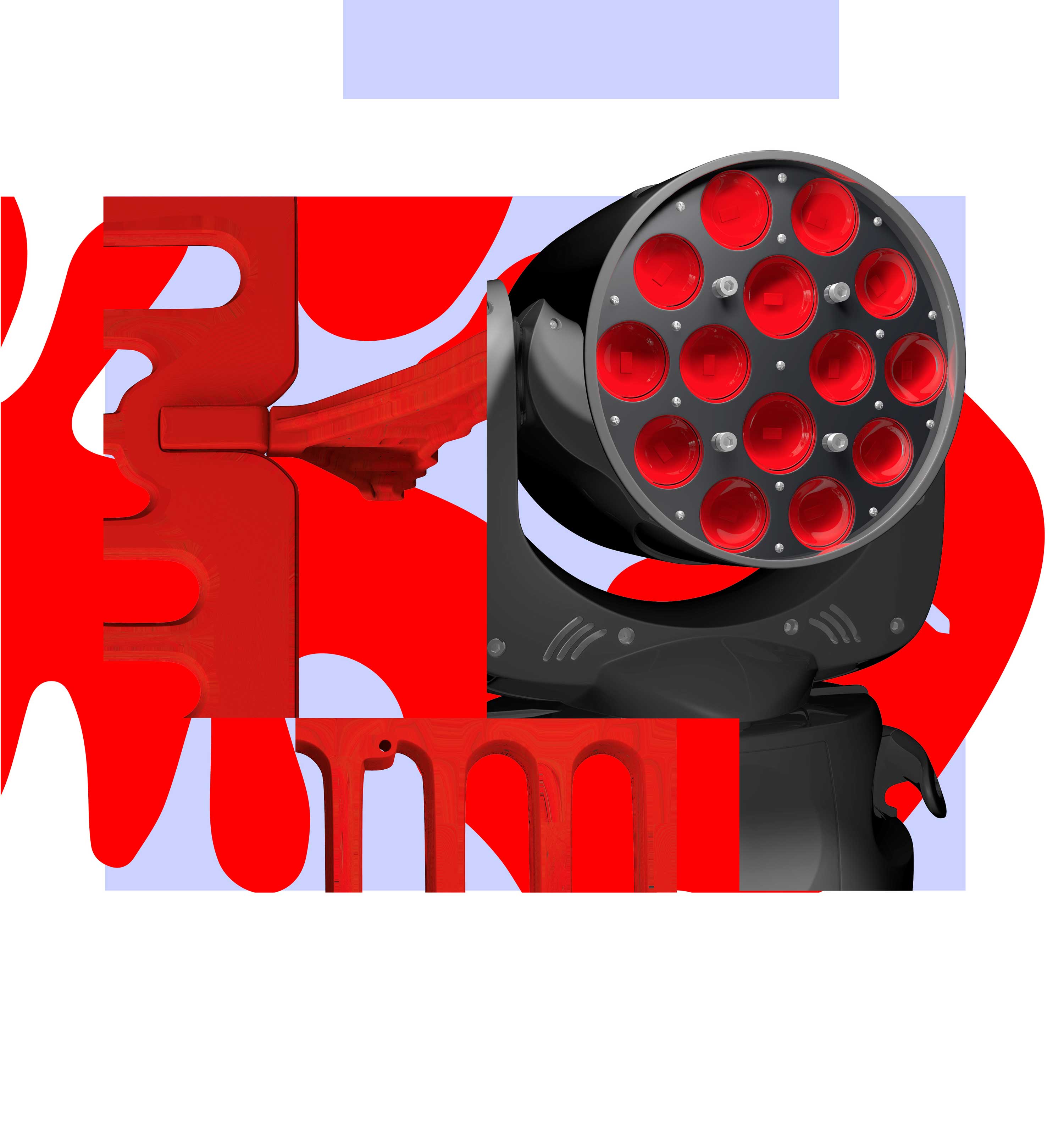 Web edition
→
     Das Balance Club / Culture Festival hätte vom 20.–24. 2020 Mai in Leipziger Clubs und Off-Locations stattgefunden. Das interdisziplinäre Festival wäre mit über 30 Acts, künstlerischen Beiträgen und zahlreichen diskursiven Veranstaltungen ein Ort für gemeinsame Ekstase und Reflexion gewesen. Es hätte einen Raum für Begegnungen ermöglicht, hätte neue Verbindungen geschaffen und bestehende lokale Netzwerke gestärkt. 
     Die Tage und Abende hätten gehalten, was sie versprochen hätten! Wir hätten uns durch das mehrtägige Programm des Festivals und durch die verschiedenen Formate treiben lassen. Wir wären wissbegierig im Festivalzentrum gestartet, um das Kunst- und Diskursprogramm zu erkunden. Wir hätten bei einem Bier oder einer Limo nach dem Vortrag dessen Inhalte mit unseren Freund*innen weiter diskutiert, in Workshops mutig Dinge ausprobiert, die für uns neu gewesen wären, und von Künstler*innen und ihren Arbeiten Denkanstöße bekommen. Danach wären wir vorfreudig, aufgeregt und herausgeputzt in die Clubnächte gestartet. Wir hätten gemeinsam im Club getanzt und Acts entdeckt, die wir vorher noch nicht kannten. Wir hätten nach den Veranstaltungen oder im Club vielleicht interessante Menschen kennengelernt und vielleicht auch ein bisschen rumgeknutscht. Nach drei heißen Clubnächten im IfZ mit Live-Acts und internationalen DJs hätten wir es dann erschöpft aber glücklich zur Abschlussveranstaltung in die Pracht geschafft. Dort wäre vielleicht mancher Person die Musik für einen Sonntagnachmittag ein wenig zu experimentell gewesen. Aber nach kurzer Zeit hätten wir auch in diesen Sound gefunden und festgestellt, dass dies wohl die beste Art ist, einen Sonntag zu verbringen. In der Woche nach dem Festival hätten wir dieses dann ein bisschen vermisst. Es hätte sich wie ein kleiner Liebeskummer angefühlt. Manche von uns hätten sich Zeit zum Auskatern genommen, andere wären gleich wieder in ihren Alltag gestartet. Nach ein paar Monaten hätten wir dann einen Flyer, ein Foto auf unserem Handy oder unser Festivalbändchen beim Aufräumen unseres Schreibtisches gefunden und uns an diese lauen Frühsommernächte zurück erinnert …
     Wie wichtig unser diesjähriges Festivalmotto "TENDER SQUADS" mit der Covid-19-Krise noch werden würde, war nicht vorherzusehen. Die Frage nach notwendigen Allianzen in der gegenwärtigen spätkapitalistischen Dystopie wurde für uns sowie für unsere eingeladenen Künstler*innen und kooperierenden Veranstaltungsorte essentiell.
     Das Balance Festival ist ein Community-Event. "TENDER SQUADS" heißt deshalb natürlich auch, dass wir eine Lösung erarbeiten mussten, um unsere Kulturförderungen zu erhalten und die beteiligten Künstler*innen, Theoretiker*innen und ja, auch uns, weiterhin zu bezahlen. Und auch wenn das Erlebnis im Club unnachahmbar ist und du dein vormals heiß geliebtes Internet jetzt schon nicht mehr sehen kannst, wird auch unser Festival als Webversion an den Start gehen.
     Vom 20.–24.05. gibt es auf unserer Website Dj-Sets, Vorträge, Multimedia-Texte, Workshops, Artist-Talks, künstlerische Fashion-Pieces und audio-visuelle Arbeiten. Zum krönenden Abschluss veröffentlichen wir am Festivalsonntag unseren Balance-Sampler "Various Artists – Tender Squads" und erfüllen uns zugegebenermaßen selbst einen Herzenswunsch.
     Das Balance Club / Culture Festival versteht sich als Schnittstelle von Clubkultur und Gesellschaftskritik. Alle Beiträge des Festivals "TENDER SQUADS" verhandeln Fragen danach, in welchen Verbindungen und Allianzen sich emanzipatorische Potentiale entfalten können, welche Allianzen wir eingehen wollen und wo wir auf Differenzen beharren müssen, damit unsere Gegenentwürfe wirksam werden können? Welche Form von (feministischer) Fürsorge und Dialogbereitschaft brauchen wir gerade jetzt füreinander? Gemeinsam mit euch möchten wir, dringender denn je, heraus finden, wie wir strukturelle Ungleichheiten maximal destabilisieren können.
     Balance bleibt auch im unbegrenzten Web eine Plattform für kritische Diskurse und künstlerische Diversität. Die Web-Edition des Festivals bildet eine digitale Brücke zwischen uns allen ohne Abstandsregeln. Während des Festival freuen wir uns über euer Feedback, eure kritischen Stimmen und die gemeinsamen Diskussionen.
     Das Festivalprogramm 2020 ist gegliedert in die Thementage "RAVE CAPITALISM", "HARDER, FASTER, FRAGILE" und "FORUM ALLYSHIP". 
     Bildet Banden! Bleibt solidarisch! Leave no one behind!
     Eure Balance-Crew
     The Balance Club / Culture Festival would have taken place in various clubs, concert venues and off-locations in Leipzig from 20⁠–24 May. With over 30 acts and as many individual events, the interdisciplinary festival would have been a place for collective joy and reflection. It would have provided a space for encounters, creating new connections and strengthening existing local networks.
     And how the days and nights would have lived up to the promise! We would have let ourselves drift through the programme of several days and its variety of formats. We would have started the day eagerly in the festival centre to explore the art and discourse programme. After the lectures we would have continued discussing with our friends over a beer or a soft drink. The workshops would have invited us to courageously try out things that would have been new to us and artists and their work would leave us with thought-provoking impulses. All dressed up and full of anticipation and excitement, we would afterwards have continued into the club night. We would have danced together in the club and discovered acts that we would not have known before. We might have met interesting people after the event or in the club and maybe even made out a bit. After three hot club nights in the IfZ with live acts and international DJs, we would have made it to the final event in Pracht, exhausted but happy. There, the music would have been a bit too experimental for some of us for a Sunday afternoon. But after a short while we would have felt ourselves drawn to the sound and realised this is probably the best way to spend a Sunday. In the week after the festival, we would have missed it a bit, it would have felt a little like being lovesick. Some of us would have been able to take the time to recover from our hangover, others would have gone right back to their daily routine. A few months later we would have found a flyer, a photo on our phones or a festival bracelet while tidying up our desk and have been remembered of those mild early summer nights …
     We could not have imagined before how this year's festival theme "TENDER SQUADS" has gained all the more urgency in the light of the COVID-19 crisis. The question of necessary alliances in the current late capitalist dystopia became essential for us, the artists involved and the venues we cooperate with.
The Balance Festival is a community event. "TENDER SQUADS" therefore also means that we had to find a solution to secure our cultural funding and continue to pay the participating artists, theorists and yes, us. And even if the experience in the club is not to be replicated and your beloved internet becomes exhausting, also our festival will be launched as a web version.
     From 20⁠–24 May, our website will feature DJ sets, lectures, multimedia texts, workshops, artist talks, audio-visual works and artistic fashion-pieces. As a grand finale, we will release our Balance-Sampler "Various Artists – Tender Squads" on festival Sunday and, admittedly, fulfill our own long standing wish.
     The Balance Club / Culture Festival sees itself as an interface between club culture and social critique. All contributions of the festival "TENDER SQUADS" address the question which constellations and alliances can be imagined for the emancipatory potential of a different world to unfold? Which alliances do we want to form and where do we have to insist on difference for our alternatives to be viable? What form of (feminist) care and support do we need for each other right now? Together with you we want to find out, more urgently than ever, how we can maximally destabilize structural inequalities.
     Also on the seemingly boundless web, Balance remains a platform for critical discourse and artistic diversity. The web version of the festival forms a digital bridge between us all, without social distancing. During the festival, we are pleased to hear your feedback and critical voices and look forward to the discussions.
     The festival programme remains divided into the theme days "RAVE CAPITALISM", "HARDER, FASTER, FRAGILE" and "FORUM ALLYSHIP".
     Bridge the distance, form a squad, stay in solidarity, leave no one behind!
     Your Balance Crew
Team
Ulla Heinrich, Peter Hermans, Jonas Holfeld,
Anna Jehle, Anja Kaiser, Juliane Schickedanz,
Marco Schott, Franz Thiem, Sarah Ulrich
Website Coding
unfun.de
mehr / more
Web edition
→